ISSUE 2 EXPLORES WHY COLLABORATION, NOT COMPETITION, IS THE DRIVER OF SUCCESS ACROSS EVERY HUMAN SPHERE, AND UNLESS WE BEGIN TO WORK TOGETHER AT A LOCAL LEVEL, AT AN ORGANISATIONAL LEVEL, AT A COUNTRY LEVEL, AND AT A SPECIES LEVEL, WE ARE DOOMED. PLUS A LOAD OF OTHER STUFF WE THINK WILL MAKE YOU LAUGH.
Welcome back to Issue 2 of the FSC Mag for more seriousness and piss take. We've been wondering if we can keep it up, the doom mongering and the laughing - but funnily enough the two seem to work well together, like long lost friends meeting at a funeral and gleefully rediscovering their hatred for one another in the dimming light.
ANY PRICE SUPERSTARS
LOSING THE ART OF
THE EXTRAORDINARY
by DAN SIMMONS
Dan Simmons pleads for more time for the new icons of the future to find themselves - as did Marylyn Manson. Without it we will end up with a load of data-led anyprice superstars who burn bright but ultimately disappear for ever back into the gloom from which they emerged.
PEAK DIGITAL & THE
DEATH OF THE DEATH
OF THE PHYSICAL by Justin Small
Digital we are told, is going to change the very essence of our social infrastructure and our daily lives. The revolution has just begun and we are soon to enter a world where nothing will have any value unless it is augmented with an internet overlay of data, next best actions, and live dynamic feedback.
INNOVATING IN A
CONNECTED WORLD by Roland Harwood
Roland Harwood discusses the amazing possibilities of an internet-enabled age of almost limitless connectivity - and our blindness to it and the opportunities for a shared future that will come from it.
THANKS,
COLLABORATION by Chris MCCARTHY
Chris McCarthy from Google Zoo explains how structured collaboration breaks down silos, integrates purpose into teams, and delivers outstanding innovative results.
Interview with GAreth Tenant on the history of strategy and the parallels between commercial and military strategy.
Gareth Tennant is a former head of Intelligence for the Royal Marines, who over an extensive career has specialised in intelligence surveillance and reconnaissance operations. Having learnt and honed his trade in some of the world's toughest and most complex environments in the world, he now supports business leaders, governments and security services in the art of decision making in complex environments.
Adventures in the gaming trade by ALex HORTON
Alex Horton, former Art Director at RockStar Games and now one of the UK's most accomplish Experiential Directors, tells the story of how he got into the games industry and ended up working on Grand Theft Auto III, helping it become one of the biggest games in history.
THE FSC MAG'S RESIDENT BUSINESS UNCLE, JAMIL QURESHI, IS HERE TO HELP OLD AND NEW BUSINESSES WITH THEIR PROBLEMS.
We are a large multinational with over 50,000 employees and offices in 45 countries. We are number 1 in most of our markets, and our profits are healthy. From outside, we look like your archetypal successful corporation with a strong brand, a product customers' love, and extremely happy shareholders. But inside, we are dying.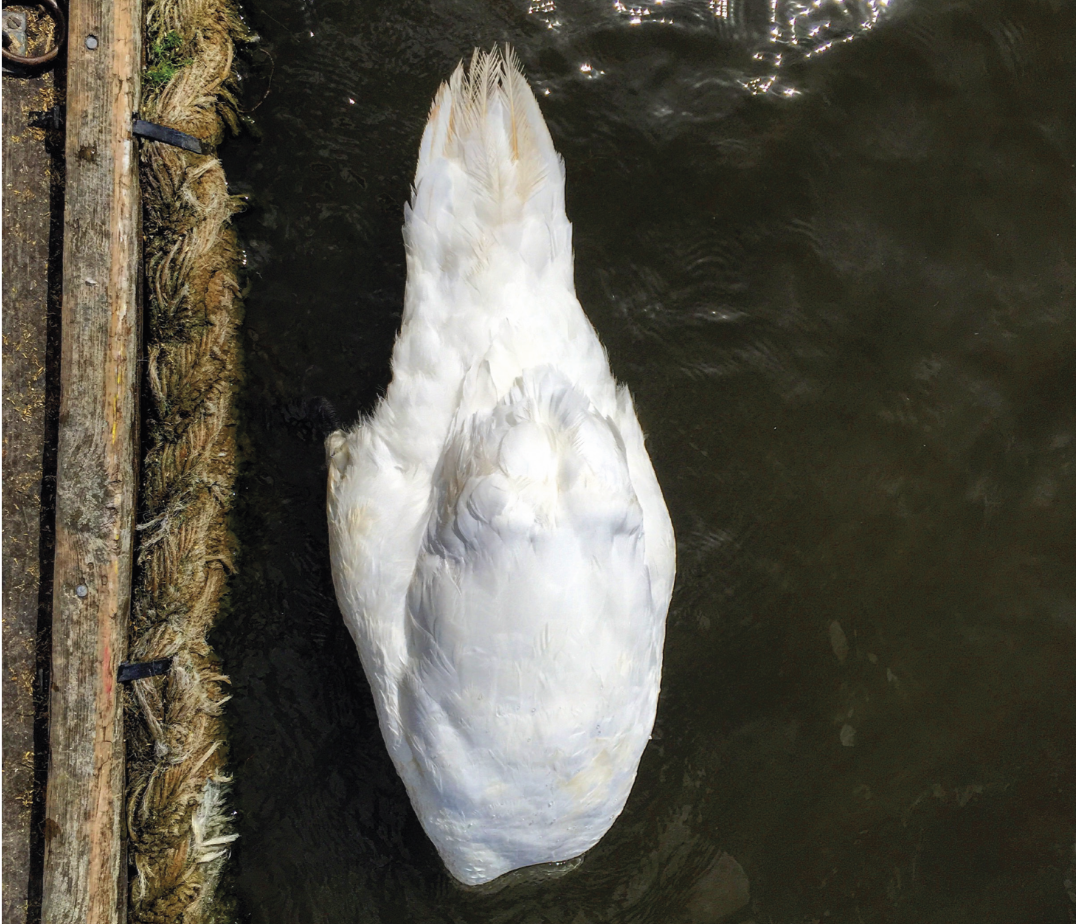 BEYOND A BUZZWORD:
HOW TO ACTUALLY
COLLABORATE by ALison COWARD
Alison Coward, expert in collaboration and author of 'A Pocket Guide to Effective Workshops', lays out the basics of doing collaboration right, and the pitfalls that lead us to doing it wrong.
COLLABORATIVE ADVANTAGE
AND THE SURVIVAL OF
THE FRIENDLIEST by PAUL SKINNER
Paul Skinner, author of 'Collaborative Advantage - How Collaboration Beats Competition as a Strategy For Success', challenges the widely accepted 'competitive advantage' mantra in business, and asks whether it is not in fact collaboration that leads most great organisations to success.
#DGRants - Skin in the (END) GAme.
The Digital Gimp rants about agencies that take no risks and put standing up for what they believe in and the communities they represent. He also finds some interesting uses for ECDs and Strategy Directors in the coming breakdown of society.
This diary chronicles the emotional dialogue of a giant of industry, known only to us as the ECD. This issue, our beloved ECD has had enough of meetings and the day to day of work, and is eyeing up a trip to a Buddhist retreat where he is sure a new award winning idea will manifest itself.
INterview with RIOCH EDWARDS-BROWN, THE FOUNDER OF SO YOU WANNA BE IN TV? on the future of recruitment.
Rioch Edwards-Brown is the founder of So you Wanna Be in TV? and one of the most influential women in tech today. She is an expert in diversity and training for brands and corporates to engage and recruit game-changing talent through channels untapped by any other recruitment model.
COLLABORATE AND
SHAKE SHIT UP by PAUL ARMSTRONG
Paul Armstrong, Forbes Tech writer and author, says collaboration is easy and not at all like swapping a spouse, and cries out for a more collaborative approach to business to stave off becoming irrelevant old f#@ks.
INTERVIEW WITH LES LAYLESS ON THE FUTURE OF BETTING SHOPS AND WHY EVERYONE WILL MISS THEM WHEN THEY ARE GONE.
Les, 52, manager at BetGreg in Bow, East London, tells us about Big Barry's toilet habits, how technology kills the good old days, and the unseen consequences of the smoking ban.
THE FSC FASCIST MILKSHAKE THROWING DECISION TREE
Caught in two mind about whether you should go purchase an extra think Oreo milkshake with cream on top to throw at a Fascist? Use the FSC's handy cut out and keep Fascists Milkshake Throwing Decision Tree.
THE LA WEED
EXPERIENCE by COsmo sOuVE-smith
Cosmo Soave-Smith flies over to LA to experience the legal weed buying experience so you don't have to, and is blown away by the selection of weed products on sale.