supporting our network with FSC surgery
We've launched our FSC Surgery this week, with free workshopping and advice sessions for our community to support them in structure and developing their campaign, project or business idea towards launch. We ran our first session yesterday, when we were joined by our partners at Real Queers, to work on shaping the business model and defining their proposition. To book your session, use our handy online booking form here.
On 26th September we were joined by FSC Advisor Sarah Hyndman, author of 'Why Fonts Matter' to chat about and explore how typography and typefaces can be used as cultural codes. In this fantastic, interactive and thought provoking conversation we started to understand typography from a far larger perspective. To join our future FSC Socials, visit our Events page here.
User Experience Design in AR & VR
In September's FSC Social we were joined by two fantastic speakers, FSC Advisor Alex Horton, who told us about the new challenges and opportunities mediums such as AR and VR present and what that means for the future of UX design, and Ben Curtis, Game and Experience Designer, who provided an insightful look into alternative uses of VR and its potential when it comes to mental health. If you'd like to sign up for future FSC Socials, check out our Events page here.
The FSC Incubator is funded by our Impact Fund. We use our profits to fund social impact start up ideas from our members and beyond - taking them from concept to seed funding. We also pay FSC freelancers proper day rates to work on the FSC Incubator projects - allowing them to support other member's ideas, get paid and contribute their skills and knowledge to something worthwhile. If you have a start up idea to discuss, email us at hello@futurestrategyclub.com.
DRINK TANK: CONTAINED/UNRESTRAINED
August's Drink Tank hosted incredible FSC Advisor Sulaiman Khan, Chief Purpose Officer at ThisAbility. Sulaiman shared his insight on how the greatest creativity, human invention and adventure comes from a place of constraints. It was an incredible night, with a room of likeminded people ready to share their passion for the topic. New relationships were made and already some exciting projects are in the mix. As Sulaiman says, daringly forward!
GREAT WORK FOR THE GREATER GOOD
FSC aims to be a force for good in the world. That's why we put our profits into our Impact Fund to put our talents to good use. We use the IF to fund the FSC Incubator and projects focused on community, sustainability and isolation. If you have an idea you need some help with, email us at hello@futurestrategyclub.com.
We're stoked to be sponsoring the UK's leading UX Meetup UX Crunch, hosted by Tech Circus. 250 UXers meet monthly to drive their discipline through best practice, ground breaking projects and troubleshooting. If you're attending one of their London events, come meet Avalyn to hear more about FSC and becoming a member.
DRINK TANK: DIVERSITY DISRUPTION
Our June Drink Tank was with one of the UK's most influential women in Tech, Rioch Edwards-Brown. It was a great night, and we loved hearing from Rioch about her journey and mission to share up diversity recruitment and help organisations hire for the future. We were also inspired by all the stories from everyone that attended. It was emotional! If can see our upcoming events here.
TEN GREEN BOTTLES SUSTAINABILITY SPONSOR
Ten Green Bottles will be the official Sustainability Partner for the TBD conference in November. TBD will be the first UK event to earn our Towards Zero Waste Certification, and all 300 attendees will get a free Ten Green Bottles steel water bottle.
DIVERSITY DISRUPTIOn DRINK TANK
We had our latest drink tank with Rioch Edwards-Brown on June 7th. It was a great night, and we loved having the amazing Rioch to share her journey and her mission to shake up diversity recruitment and help organisations hire for the future. We were also very inspired by all the stories from everyone that attended about why they do what they do and how they got to where they are. It was emotional!
Join FSC founder Justin Small on our Thursday webinar to find out why we set up the FSC, how it works and what the benefits of joining are.
The FSC offers a market place of innovative fixed-priced products which is continually added to and updated by our members. The FSC Agency Product Market (APM) has the latest and most cutting edge road-tested processes and frameworks to help you stay ahead of the competition.
THE FSC HITS 140 and targets 500 by XMAS
The FSC curated pool of freelancers and creative businesses has hit 140 in less than 6 months. We have met everyone of the 140 so far through our Member Debut meet ups, and we plan to grow the talent quickly but organically making sure we sit down with each and everyone of our members to get to know them over a cup of tea (or glass of wine).
Ten Green bottles, THE FSC IMpact FUNd Start up, wins first clients
Ten Green Bottles, first start up to emerge from the FSC Social Impact Fund, has just won its first two certification clients with another 20 businesses in the pipeline about to be signed up. TGB is also about to launch an anti-plastic guerrilla campaign that we are super excited about that plays out in the year 2040 where plastics have taken over the world.
Organisations need strategy now more than ever, and a new breed of strategy is emerging, one that eschews the Jazz Hands Bullshit for executable vision.
As the former boxing champ Mike Tyson said,
"Everyone has a plan until they get punched in the mouth."
Similarly, most organisations have a 'strategy' until they get disrupted. Organisations today need strategy more than ever. Not the over-analysed strategy of the 20th century, nor the current fluffy strategy of the guru and serial-conference jazz hand strategists who claim vision without the experience of delivery. Organisations today need strategy that can be implemented.
FSC SPecialists Ben & max RINGHAM's new play 'ANNA' opens at the national
Created by sound designers Ben and Max Ringham and playwright Ella Hickson (The Writer) , this tense new thriller is directed by Natalie Abrahami (Machinal). It uses individual audio headsets to give the audience intimate access to events as they unfold over one evening, in East Berlin. Read more and book tickets here.
AWARD WINNING FSC ADVISOR
FSC Advisor and Daily Mirror columnist Ros Wynne-Jones won Feature Writer of the Year at the 2019 Press Awards. Ros is one of the most dedicated reporters in the UK today, standing up for the poor and overlooked of our society. Read her weekly column in The Mirror here.
SPONSORING LOCAL with NUNFEST
The FSC sponsored the first ever Nunfest London, a 1 day multi-venue FREE music festival in SE15. The festival was held across a number of local businesses and spaces and drew a huge crowd on the beautiful hot Easter Bank Holiday.
The FSC hit 100 members! Well, 140 to be precise. We celebrated together on April 12th at Peckham Levels with amazing music from Nia Ekanem and Ella Bee and art from Urban Water-colourist Tom Newman and Poet The Writer.
drink tank - collaborative advantage
The future is the seamless integration of digital with Physical.
Integration will do away with the silo separating our digital and physical lives.
Digitisation continues to transform our world, circumventing or dissolving the conceptual barriers between physical and digital spaces. This has huge implications for retail spaces, from store to supermarket, and from the high street to out of town. Whether products or services (or all the kinda-in-between stuff), the trend is moving from physical 'thing' to digital service.
Despite investment in online services, improving convenience and speed of service for customers, an increasing number of retailers are seeing falling profits. Mothercare and H&M are just two of many reporting a significant slow down in sales last year. Data analytics firm Springboard has found a 3.5 per cent year-on-year decline in footfall in December 2017, the largest decrease since March 2013.
ISSUEs 0 & 1 available in all good carparks.
Pop into Peckham Levels to get your free copy
VIDEO - An Introduction to Systems Thinking
Founder of The Future Strategy Club and editor of the FSC Mag, Justin Small, introduces Systems Thinking and how the feedback loop is key to developing executable strategies that adapt to the future conditions within which they exist.
VIDEO - The FSC Launch
The FSC Mag Issue 1 launch party saw 120 of our members and friend come down to Peckham Levels for a night of great music, drinks and dancing for an epic first Sunday Session.
VIDEO - Unpackit - Be a Lunch Time Hero
The UK alone produces more than 170m tonnes of waste every year, much of it food packaging. Unpackit is an FSC initiative to cut down the use of food packaging by bringing our own container when getting a lunchtime takeaway, and saving the world a little everyday. https://www.unpackit.uk/
VIDEO - What the F#@K is Strategy' Keynote
Founder of The Future Strategy Club and editor of the FSC Mag, Justin Small, presents a keynote on 'What the F#@K is Strategy' , discussing the history of strategy from the 1950s to the present, and doubles down on his belief that strategy without execution is just fluff.
Issue 1 of the FSC Mag is out in October. Much like 'Future Thinkers, Where the F#@k Are You' (Issue 0), the central theme is about sustainability, but focuses on the behaviour change we need to make to save ourselves, and how innovation from the people in the Creative Industries will help us do that. Plus a lot of funny shit and great articles we think you'll love, including Calm C#@t Colouring (pictured).
But not just you, he loves anyone who will give him a tummy rub. The Future Strategy of Dogs, he is the dog to turn cat lovers to the other side, and make grown adults cross a busy street and nearly get run over shouting 'Oh my god - he is so fluffy!.' Of course, he has his own instagram obviously.
DRIVING TOWARDS A ZERO WASTE PECKHAM LEVELS.
The Future Strategy Club is partnering with Peckham Levels to help them innovate around waste reduction across the whole site. The ambition is big, but Peckham Levels is a unique collaborative community space that always wants to be leading the way - and achieving zero waste is something that fits their philosophy perfectly, and is the right thing to do.
New office in a car park in peckham.
If the main job of an agency is to be closer to the ground than their clients, The Future Strategy Club is streets ahead. We have opened our new club in Peckham Levels, a regenerated carpark in the heart of Peckham full of entrepreneurs, makers, artists and designers. We are taking the agency back to basics by opening up the club space as a creative hub, for everyone to use. As it use to be, and as it will be again.
Drink Tank: Executing Strategy in A Disrupted World
September's Drink Tank hosted FSC Advisor Gareth Tennant, a specialist intelligence strategist and former Head of Intelligence for the Royal Marines. Gareth shared his knowledge on the art of decision making in a complex environment, drawing examples from the continuously disrupted commercial world, and discussed the role of strategy in it.
The Collective Canary Wharf Launch
The Collective is the new co-living brand sweeping across the globe right now. Think WeWork with a social purpose. Talented FSC Members have been working with them on the service design, website and campaigns leading up to the launch of their latest building in Canary Wharf. The building is one of many on their exciting journey creating community living across the world.
CREATIVITY & FINDING EXCELLENCE
The July FSC Social was a great success with Alison Coward, Founder of Bracket enlightening us on the practicalities of running successful workshops, and Dan Simmons, Founder of Propelia, joining us to share his insight on client collaboration to enhance creativity (and some fascinating stories about his time managing Marilyn Manson). If you'd like to sign up to next month's FSC Social, check out our Events page here.
FSC doesn't charge a membership fee. Instead our Members add value to the community by sharing their knowledge, skills and experience and contributing 1 Free Thing a year. Whether it is a workshop, presentation, article, podcast or blog, our Members keep their peers at the top of their game. And if putting themselves out there in this way isn't their bag, we ask them to contribute a half day of volunteering at one of our local Peckham community projects. Pay it forward!
Jane Evans from Uninvisibility and Kitty Newman from Trapeze Media joined us for a truly inspiring FSC Social where they shared their knowledge and stories around nailing social media as a freelancer and using it to start a movement to empower women over 50. Book your free ticket for the July FSC Social here.
FSC WInS NOBL GLOBAL ACCOUNT
The FSC's latest big client win is Nobl - a new US insurance brand about to disrupt the insurance market using artificial intelligence and blockchain. Nobl has been created because its founders believe insurance needs to change to become simpler, quicker and more customer focused. The FSC is spearheading the global launch.
Ten Green BOTTLE Merch coming soon.
Stand up for the end of the world and inspire action with t-shirts that say it with urgency,
HOW TO BUILD A KICK-ASS CREATIVE BUSINESS
David Speed and Adam Brazier of the internationally renowned number one app store podcast Creative Rebels joined the FSC for a night of Q&A here at Peckham Levels on the 30th May. We were were so excited to talk about independence and creativity with these guys.
The FSC SOcial kicks off in June
A monthly knowledge sharing get together for members at the FSC offices for drinks, food and special guests. Sign up for free tickets and check out who we have speaking.
Everything FSC on a t-shirt, a cap, a book, a mug or a sticker. If you are unemployed, a pensioner, a student or under 13 (and can prove it) you will get everything at cost (as long as you send us a pic of you wearing it).
next drink tank - Diversity disruption
We'll be joined at our next Drink Tank on 7th June by one of the most influential women in Tech, Rioch Edwards-Brown from So You Wanna Be in TV? Our theme is Diversity Disruption. The ability to innovate and stay ahead of the market has never been more crucial for organisations across the world, and diversity within the workforce is a critical component of being able to be innovative. Without it, organisations begin to lose relevancy and the capability to see emerging trends, therefore becoming static and opening themselves up to disruption. Diversity recruitment is a key part of transformation to future proof.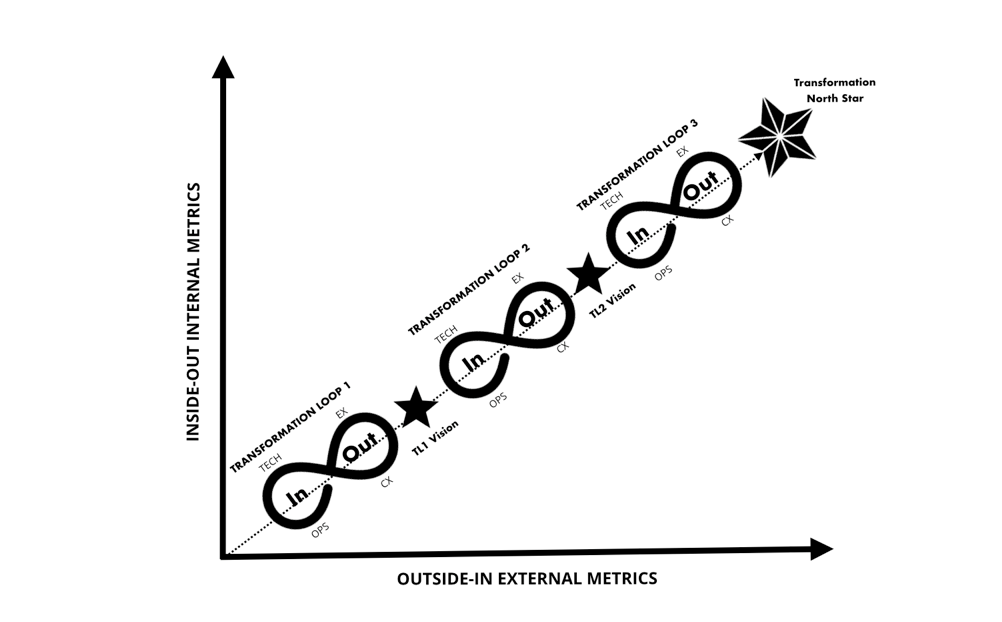 A new strategy for a continuously disrupted world.
Organisations need to embrace agile emergent loop strategies to succeed in a disrupted industry.
'All that is solid melts into air.'
Karl Marx nailed the 2010s with the above statement. Certainly everything we thought of as solid is melting away. Geopolitical, economic and environmental change is firmly on the agenda and there seems to be a way to go before anything settles down. Similarly, the digital rampage continues with once stable industries being disrupted from all angles, as well as our daily lives being continually questioned, rethought and relaunched.
How should organisations plan ahead in a continuously disrupted world? How can they be certain the decisions they are making now will be right in the next few months, let alone the next few years? Is there any point in trying to develop a strategy in a time of such great macro flux?
VIDEO - The Future of Strategy & The End of the World.
Founder of The Future Strategy Club and editor of the FSC Mag, Justin Small, talks about the history of strategy and his awakening to the possibility of the end of world (and what he is trying to do about it). Some very necessary swearing is included in this presentation (and a less than necessary rubbish early morning joke).
FSC Mag Issue 2 is out in JUNe
Our theme for this issue is collaboration, and how hierarchy, and command & control methods of organisation have led us to the precipice. Unless we begin to work together at a local level, at an organisational level, at a country level, and at a species level, we are doomed. We must collaborate, or else. Plus a load of other stuff we think will make you laugh ('cause we bloody well need it!). Get our last two issues for free here
The Agency is Dead. Long Live the CLUB.
The rebirth of the for-purpose disruptive agency is here.
It is an irony of the times that where once corporations hired fluid specialist agencies to give them the view from the edges, and help them deal with whatever was coming down line - they now hire corporate agencies to tell them how to act less corporate-like in order to prepare for the coming disruption.
When agencies are being created with a three year exit strategy already in place, you know that we are at peak bullshit in agency world, where much like choosing the trinkets that go on the shelf in an Irish pub from a catalogue, agencies are now being manufactured at an alarming rate with the sole purpose of making the 'partners' a load of money.
CREATIVE COMMUNITY PROJECT & FSC
The Creative Community Project is designed to introduce young people to visual arts, photography and literature with little to no access to these creative industries. The FSC has proudly been supporting the project, and hosting their events and team workshops.
Brand Meaning In The Age Of Macro Flux
Will the brands that want to help save the world please stand up?
'There is nothing permanent except change' Heraclitus
A new world of macro flux has suddenly emerged from the old - a world where economic, environmental and geopolitical change have come together to destroy the previous stability and drive us into a state of almost constant low-level panic. A new world where meaning and truth are being challenged like never before, and the retreat to the safety of the past is in full swing.
future thinkers, where the f#@k are you?
Why are the most talented creative people in the world are making car ads as the Earth burns?
WHAT THE F#@K IS GOING ON?
The three horsemen of macro ux have arrived. Geopolitical, economic and environmental change have coincided beautifully to create what many philosophers of our time have called 'a major clusterfuck of shit'. Some days it feels like 1939, and others like 2049. A fascist past combined with a dystopian future to create a truly bullshit present.
Pioneering FSC Advisor Leanne Pero launched a powerful photography campaign through her charity, The Leanne Pero Foundation to tackle concerns that women from Black and Minority Ethnic backgrounds are failing to come forward for cancer treatment because of religious and cultural reasons. Visit the Facebook page here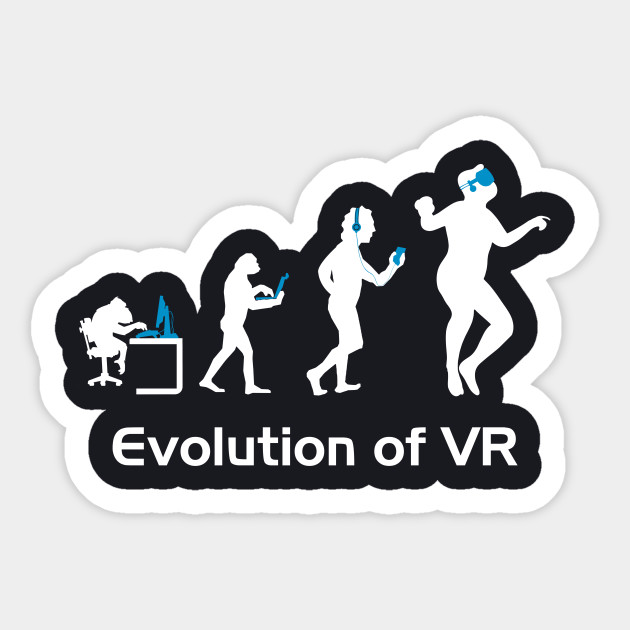 AR/VR is the next brand frontier.
We have been busy creating a strategic framework for brands to understand who they need to be, plan what they need to do, and execute experiences that drive commercial metrics within this new story world. In our opinion it is the new advertising and we have launched a this new product on our APM to help brands envision and execute who they need to be in this new brand frontier. Check out our Immersive Experience Framework.
THe four pillars of the employee experience
Culture is at the heart of digital transformation.
Successful digital transformation rests on four pillars: technology, operations, customer experience and culture. The last one is the most challenging to get right.
Implementing a cultural transformation in response to commercial problems or market disruption is difficult because changing culture implies changing people. But an organized and engaged employee experience, or EX, culture can deliver major benefits.
Peak Digital & The Death of the Death of the Physical.
The battle against digital to save our physical lives is just commencing.
"Lovers of print are simply confusing the plate for the food."
Douglas Adams makes a funny point, but is he forgetting that the experience of eating food is as important to us as the actual eating of food? Will Digital eventually deny us the plates to eat our food on? Will plates be digitised too, like everything else that is solid in our lives?
Simply put — is digital going to destroy the sensuousness of our physical world by replacing many of our loved physical objects with ageless digital substitutes?
FSC DRINK TANK with EUROPE's foremost expert on IA
For our inaugural 'Drink Tank' dinner, we stepped off the precipice by bringing over one of our Advisor members, Nathanael Ackerman, who helped design France's Artificial Intelligence program and runs a network of over 1000 AI experts called Le Hub IA France. to come over from Paris for the evening and take us back to the basics. Nathanael spoke to 13 of our Advisor and Specialist Members at our office in a converted car park in Peckham and we threw some ideas around over a many bottles of wine and some good food. Read how the night went here
A natural state of Entropy
The movement from stable to unstable, from disruptor to disrupted, from top dog to sick as a dog - is as natural as the coming of the seasons. The only way to deal with it is to move with it and be in a state of continuous change yourself. That's where The Future Strategy Club comes in - using a curated members network of the best disruption advisers and specialists, we partner with the top dogs to help them drive out the brittleness in their culture, operations and technology, to become as fluid as possible, and withstand the winds of change when they come. And come they will.
We find movement frees the mind up for some proper disruptive ideation - and basketball seems to fit the burst & chunking nature of thinking under pressure. So we run FreeBall sessions for our clients and ourselves in order to get those stodgy minds moving, and get them out of the confined space of the office. Come try it, we think you'll love it - and if you don't, you'll at least get a bit of free sweat on.