Like a football pundit who never played football, an Agency without skin in the game has no right to tell its clients to take risks it hasn't dared take itself.
The FSC purposely puts skin in the game. We believe in testing out our theories and thinking in the market place. We take risks with our own advice so we can learn, and pass those learnings on. We invest in R&D, so that we can create new products & services that will help our clients. We believe this gives us the knowledge and experience to advise others.
TOWARDS a Better World.
We are driven to do good for our communities, and the world, and so we put a percentage of our revenues into a Social Impact Fund.
We aim to be a force for good in the world. We choose our clients and talent carefully to make sure we are not doing harm. We want to use the capabilities of our frameworks and tools, the skills and power of our clients and talent, to do good. Not all of our initiatives will be successful, but we will keep trying to do good until we do good.
TOWARDS ZERO WASTE COMMUNITIES.
Ten Green Bottles is a sustainability consultancy that uses the power of local communities to build innovative solutions to waste, in order to accelerate the move to a circular economy. Ten Green Bottles believes in the power of communities and consumers to affect change nationally and wants to harness local strength to make a global difference and begin the journey to more sustainable business models. It is the first business to come out of the FSC's social impact fund and has just begun to sign up its first clients in London. Check it out at www.tengreenbottles.org

Thumbs up for sustainable toys.
The Green Kid (www.thegreenkid.org) is a sustainable toy certification 'kitemark' to help parents and children identify and avoid toys that damage the environment. We aim to change parents and children's attitudes to toys through targeted 'toy stunt' campaigns, in-school education and the promotion of sustainable toys.
.
Unpackit (www.unpackit.uk) is a behavioural change campaign to convince lunchtime office workers to reduce the plastic pollution of their lunches through moving from one use to reuse by bringing their own lunch container. The UK alone produces more than 170m tonnes of waste every year, much of it food packaging. Some of it is poisonous, and some of it never degrades.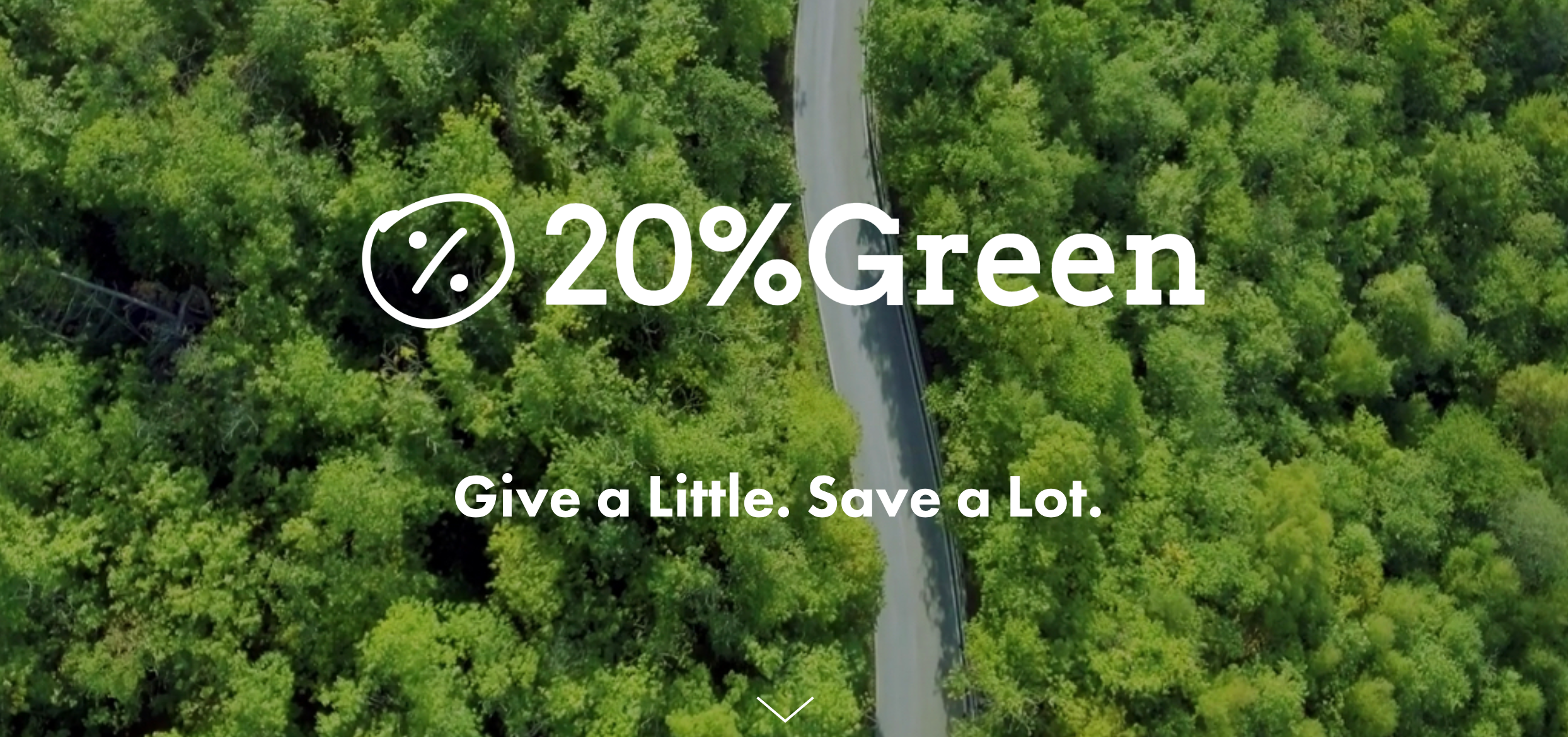 Give a little, save a lot.
20%Green (www.20percentgreen.com) is a pro bono creative talent platform to help kick start new green ideas and support current ones. Using the spirit of Google's 80/20 innovation time rule - but applying it to our free time instead of work time - we want to encourage creative talent to give 20% of their non-work time to a green project.
CREATING LOCAL PLASTIC WASTE ECONOMies
PlasticXchange is an initiative to create a local plastic economy by setting up local plastic recycling centres that can turn common household plastic into products which can be sold. This we hope will begin to shift plastic from waste to resource, and help fund other social impact projects around sustainability in the area.
CROWDSOURCING SINGULAR SHOPPING DECISIONS
Customer1 (www.customer1.world) is an early stage startup to make aggregated brand sustainability data available to customers at the till in the form of a sustainability score (SUS Score). Via a platform, it will allow customers across the world, at the same time, to form Virtual Momentary Customer Power Groups and make buying decisions together.
BELIEVE LOCAL.
The FSC invests in its local communities and supports local creative initiatives because we believe in local
This is a time when business must stand up and accept the role that many a time has been predicted for them — to act where governments cannot and drive their professed values into the communities they serve and help begin the change that is needed. Local is key to the regeneration of our communities. The FSC believes in investing locally and rebuilding the local geographically and emotional bonds which digital and technology has eroded.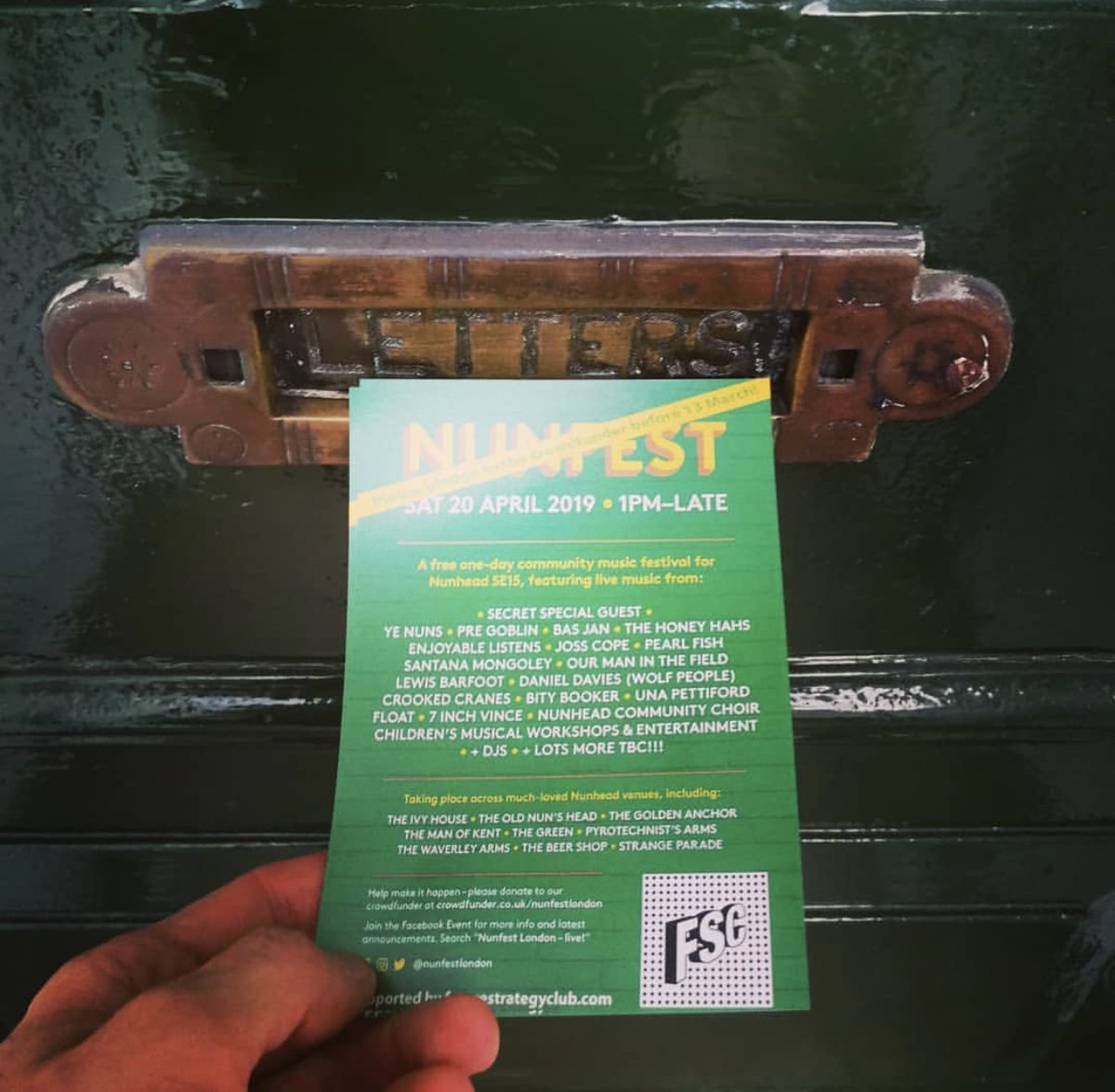 The FSC sponsored the first ever Nunfest - a 1 day multi-venue FREE music festival in SE15 conceived after one too many nights crossing London to go and see live music north of the river. And so, the idea was born to put on a music festival in Nunhead's wonderful local venues, to celebrate what a musically talented and vibrant place Nunhead is. The festival was a massive success, and the FSC hopes to be sponsoring the next one.
CREATIVE COMMUNITY PROJECT
The FSC proudly partners with Creative Community Project, a South East London based community project aimed at introducing visual arts, photography and literature to young people with little to no access to these creative industries. It is supported by the Mayor of London's Culture Seeds. The project has the first of its exhibitions designed to showcase contemporary works of 15 emerging/established visual artists, writers and photographers on the 3rd of May. Get tickets here.